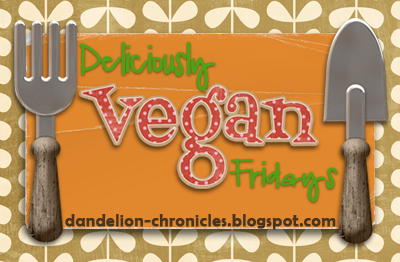 Welcome to another edition of Deliciously Vegan Fridays! I missed a couple of weeks but I'm back with some new tasty recipes! This week's recipe: Black Bean Soup with Kale and Rice. I found this recipe in Vegan on the Cheap.
Black Bean Soup with Kale and Rice
Ingredients:
1 Tbsp olive oil
1 medium yellow onion, chopped
1 medium carrot, chopped
3 garlic cloves, minced
1/2 cup long-grain brown rice
4 cups cooked or 3 (15.5 ounce) cans black beans, drained and rinsed
1 (14.5 ounce) can diced fire-roasted tomatoes, undrained
1 tsp ground cumin
1 tsp dried thyme
1/2 tsp smoked paprika
1 tsp salt
3 cups chopped kale
5 cups vegetable stock
Directions:
1. Pour the oil into a 4-quart slow cooker and turn it on low. Add the onion, carrot, garlic, and rice.
2. Add the beans, tomatoes with their juice, cumin, thyme, paprika, salt, and pepper. Add the kale, pour in the stock, and stir to combine. Place the lid an the slow cooker and cook until the rice is cooked and the vegetables are tender, 6 to 8 hours. Taste and adjust the seasonings, if necessary. Serve hot.
On a scale of 10, we would give it an 8. It was really filling but didn't feel heavy. This dish made really good leftovers and was extra yummy when we dipped chips in it :-)
That's my recipe for the week. If you made a vegan recipe and would like to share be sure to link up below. Happy Friday!