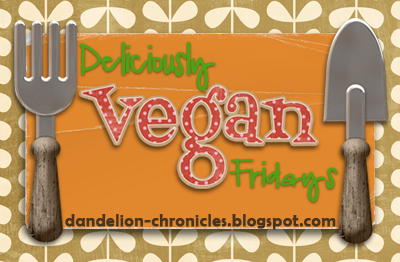 Welcome to another edition of Deliciously Vegan Fridays! This week's recipe: Nacho Taco Salad. I adapted this from a recipe found in Vegan on the Cheap.
Nacho Taco Salad
Ingredients:
15.5 oz can black beans, drained and rinsed
15.5 oz can pinto beans, drained and rinsed
2 cups salsa
2 tsp chili powder
1 cup vegan cheddar cheese, shredded
4 cups tortilla chips
3 cups shredded iceberg lettuce
2 ripe plum tomatoes, diced
Optional toppings:
sliced pitted black olives
green chiles
avocado
Directions:
1. In a large saucepan, combine the black beans, pinto beans, 1 cup of the salsa, and the chili powder. Use a fork to mash a portion of the beans. Cook over medium heat, stirring occasionally to heat through, for 5 to 7 minutes. Keep warm.
2. To serve, divide the tortilla chips among plates or shallow bowls. Spoon the bean mixture over the chips. Sprinkle with vegan cheese. Sprinkle on the lettuce and tomato and serve at once, passing the remaining salsa and any desired toppings at the table.
On a scale of 10, we would give it a 8, without the cheese. We were not fans of the vegan cheddar cheese - it was softer than the vegan mozzarella cheese we have used in the past, which made it really hard to shred. Plus, it tasted kind of nasty (in our opinions) so we wouldn't recommend using that.
That's my recipe for the week. If you made a vegan recipe and would like to share be sure to link up below. Happy Friday!