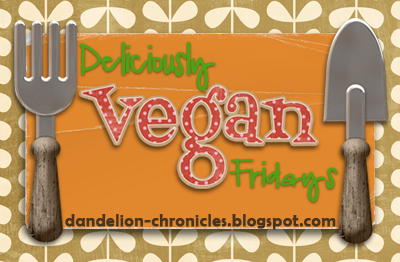 Welcome to another edition of Deliciously Vegan Fridays! If you don't know why I'm doing this be sure to
check out this post
. Now, on to this week's recipe:
Almond Joys.
I found this recipe online
here
. I thought I would do something a little less intimidating this week. Perhaps some of you not participating in making a vegan recipe a week will even try this out! And don't be intimidated by vegan chocolate, many dark chocolates are vegan because they don't contain milk, milk solids, milk fat or crazy additives. Google vegan chocolate for some specific brands to look for. I used Trader Joe's chocolate chips. Mmmmmmmmmm!
I deviated from the recipe a little because I didn't have chocolate molds and I thought that the 1/2 cup coconut that was recommended was not enough to make 15 bars. So here's what I came up with:
Almond Joys
Ingredients:
2 cups shredded coconut
Raw almonds
Vegan chocolate (I used Trader Joe's chocolate chips)
Dash of non dairy milk (I used vanilla soy milk)
Directions:
1. Blend coconut in a food processor until smooth. Add non-dairy milk as needed to help blend.
2. Form blended coconut into 15 balls and place on a cookie sheet covered in wax paper. Place in the freezer for 5 minutes so that the coconut is easier to shape.
3. Remove from freezer and shape each ball into a 2 inch rectangle and place an almond on top of each one. Freeze for 20 minutes to set shape.
4. Melt chocolate (about 2 cups of chocolate chips) in a double boiler (or microwave). Dip bottoms of each bar into chocolate, put them back on the wax paper and place back in the freezer for 5 minutes.
5. This is where I really improvised and tried different things to see what worked best to cover the rest of the bars in chocolate. I recommend to try a few things out and see what works best for you. I tried hand dipping each one into the chocolate (ouch! when it came to covering the sides), spooning chocolate on top (very chunky and a lot of chocolate pooled on the tray), and taking a wooden skewer and sticking it into the bottom of the bar and dipping the top and sides of the bar in the chocolate then grabbing the bar by the bottom and putting it back on the tray. The skewer thing seemed to work best but again, figure out what works best for you. And please excuse the deformed bars on my tray - those are the result of me trying different things.
6. Freeze for 15 more minutes to let the chocolate set. Voila! Yummy and healthier Almond Joy bars!
Although really yummy it was a little messy to work with the blended coconut and a pain to figure out the best way to coat the bars on chocolate without them looking crazy. It probably would have been easier using a candy mold. Maybe I'll buy one some day :-) I would make these again, but in a larger quantity to make extras. On a scale of 10, we would give it a 9.
That's my recipe for the week. If you made a vegan recipe recently and would like to share the recipe be sure to link up below. Happy Friday!