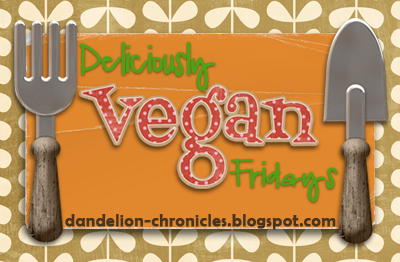 Welcome to another edition of Deliciously Vegan Fridays! I hope you all had a wonderful Thanksgiving! We're in Colorado celebrating and visiting with family and friends, but we still managed to fit in our vegan meal before we left home. This week's recipe: Blueberry Corn Pancakes.

I found this recipe in my new vegan cookbook, Veganomicon. We decided to have breakfast for dinner - and it was so fun! What I liked most about this recipe was that the ingredients were things that I (mostly) already had around the house. It was also really easy to make.
Blueberry Corn Pancakes
Ingredients:
3/4 cup all purpose flour
1/2 cup cornmeal
2 tsp baking powder
1/2 tsp salt
2 Tbsp canola oil (or mild tasting vegetable oil)
1 1/4 cup plain soy milk
1/3 cup water
1 tsp vanilla
2 Tbsp pure maple syrup
2 tsp grated lemon zest
1 cup fresh blueberries
Directions:
1. Preheat a large non-stick pan on medium high heat. Sift together flour, cornmeal, baking powder and salt.
2. In a separate bowl, combine all other ingredients (except blueberries). Add wet to dry, mix until just combined, then fold in the blueberries. Do not over mix or pancakes will be tough.
3. Spray pan with cooking spray. Use a 1/4 cup measuring cup to pour batter into pan. Cook pancakes until brown on bottom and bubbles form on top, about 4 minutes.
4. Flip pancakes over with a spatula and cook until bottoms are brown and pancakes are barely firm to touch.
They were really good! The cornmeal gave them an unexpected texture - it was different, but good. On a scale of 10, we would give it an 8. We even thought that we could pass these off on family members who think we're a little weird for eating vegan food - and they would never know they were vegan.
That's my recipe for the week. If you made a vegan recipe and would like to share be sure to link up below. Happy Friday!