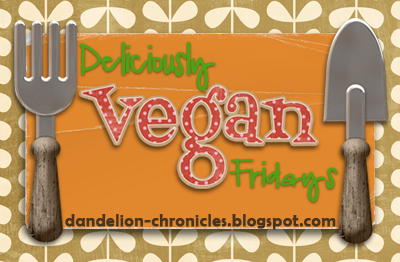 Welcome to the very first edition of Deliciously Vegan Fridays! If you don't know why I'm doing this be sure to check out this post. Now, on to this week's recipe: Broccoli Cheese Soup.
I found this recipe online here. Now, I'm not the greatest cook and what I made didn't look like the picture on the site where I found the recipe, but here's what I came up with.
Broccoli Cheese Soup
Ingredients for soup:
1 batch of creamy cashew cheese (recipe below)
3-4 Tbsp. extra virgin olive oil
1 onion
4 cloves garlic
4 small or 2 large celery, diced
4 small or 2 large carrots, diced
pinch of salt and pepper
3 32-ounce boxes of organic vegetable broth
about 4 heaping cups of chopped broccoli florets (3 small heads of broccoli)
1 tsp salt and a crack of pepper
1/4 tsp. ground mustard
Ingredients for Creamy Cashew Cheese:
1 cup raw cashews, soaked for about an hour
5 sundried tomatoes
1 cup nutritional yeast
juice of 1 small lemon
1 Tbsp. mustard
1/2 of a small jalapeno pepper (I didn't use this)
1 tsp. garlic powder
3/4 tsp. salt
1/2 tsp. chili powder
1/2 tsp. paprika
1 cup fresh water
Directions for soup:
Heat the olive oil in a large soup pot over medium high heat. Add the onions and garlic and sauté for about 3 minutes until softened slightly. Add the celery and carrots and a pinch of salt and pepper and sauté a few more minutes.
Then add the vegetable broth, broccoli, and salt and pepper. Bring to a boil, and then reduce the heat to low and simmer for about 45 minutes or until the broccoli becomes tender.
While the soup is cooking make the creamy cashew cheese.
Directions for Creamy Cashew Cheese:
After soaking the cashews place the nuts and all other ingredients into a blender or food processor and blend until completely smooth. (Mine turned out really orange… I'm not sure if it was supposed to look like that. Plus there was no step in the recipe to add the cashew cheese to the soup, so I added it after the 45 minutes that it simmered.)
Directions for soup, continued:
Gently blend the soup in batches in your blender or using an immersion blender, but do not over blend.
(I did it it in batches in my blender and then just blended it for a few seconds. The one thing I wouldn't recommend doing is blending while the soup is still really hot - the liquid bubbled up over the blender lid and burnt my hand a little bit)
. The soup should be mostly smooth but still with some very small chunks here and there and a little texture. Taste the soup at this point and then add any additional salt and pepper you need.
Mine looked a little more orange than it did on the recipe site. And it is totally possible that I messed up the recipe somehow, but Dave and I thought it tasted more like tomato and cashew soup, rather than broccoli. It wasn't bad but it wasn't the flavor we were expecting. On a scale of 10, we would give it a 4.5.
That's my recipe for the week. If you had a vegan meal recently and would like to share the recipe be sure to link up below. Happy Friday!